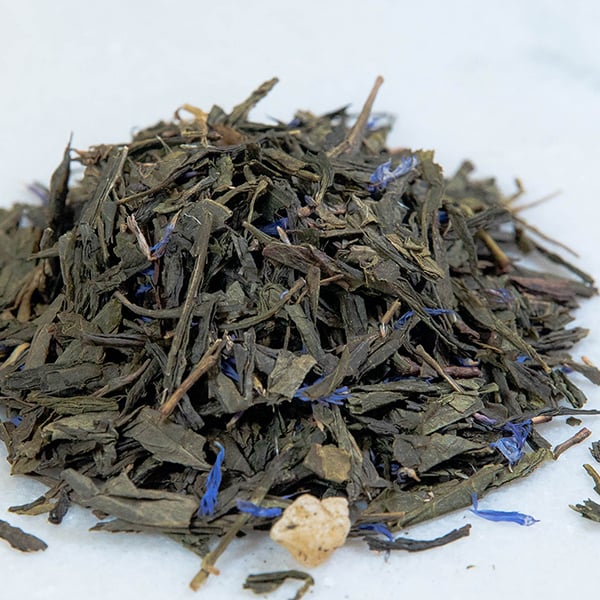 Pineapple Papaya Green Tea
A refreshing tropical escape! Notes of Pineapple and Papaya, pair with a Green Tea. Makes for an excellent mid day pick me up or an ice tea ideal for any garden party.
Ingredients Green Tea, Pineapple, Cornflower Petals, Flavors
Brewing instructions: This is a Green Tea blend, which should be steeped with water just before boiling temperature (around 160 degrees F) for 1-3 minutes depending on strength preference.