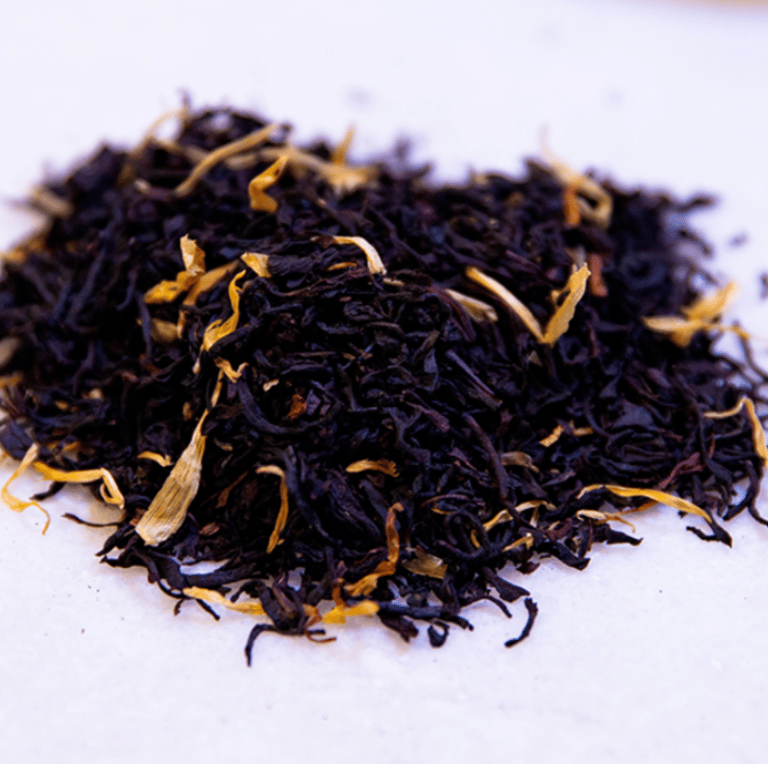 The fruity taste of mango is perfectly balanced with black tea. Enjoy this spin on a tropical staple.
Ingredients: Black tea, Calendula, Flavors
Brewing instructions: This is a Black Tea blend, which should be steeped at a roiling boil (around 212 degrees F) for 4-5 minutes. Steep a little longer for a stronger brew if you desire to take this blend with milk or a little less to drink by itself.